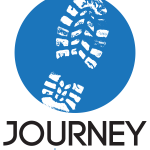 They are ready. This is what we've been hearing over and over again. Teens are ready to start moving into more of a leadership role in their relationship with Christ and with the church. This fall we are letting them do just that. On the 2nd and 4th Sunday evenings of each month we will have a Teen Worship Service in the gym.
A few weeks ago we formed a teen leadership council made up of select teens from our youth group. The group is made up of upperclassmen who are committed to serving here at Journey. I asked them what a teen led worship service would look like and this fall we will put their ideas into action.
The doors will open at 5:30pm. We will have the gym open for basketball or volleyball. The game room will be open down the hall as well. Teens will have about 30-45 minutes to hang out, play ball and have fun.
At 6:00 we will start serving food. We will have a meal prepared for those who would like one. It will be similar to the Wednesday Night meal and cost $2 or less. We will also have some concessions such as candy bars, sodas, sport drinks and chips for purchase.
At 6:30 our worship service will start. The plan is to have teens lead the service as much as possible with them making announcements, leading worship, doing the communion meditation, serving communion and passing the offering.
At 7:00 the Youth Minister or one of our teens will give the message for the night.
At 7:20 we will have a student led time of prayer and then dismiss around 7:30.
For the safety of our teens The Teen Worship Service will be for Teenagers in 6th grade through 12th grade, adult volunteers and parents of attending teens. Any other visitors must be approved by the elders or ministry staff.
If you have questions please contact Jared Tyler at: